Interview Scot And Emily McKay
Radio, Television Or Print… Even On Short Notice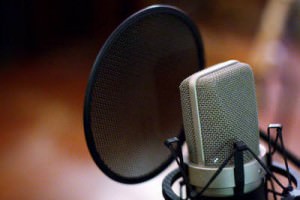 Are you in need of lively, informative or even controversial input on dating and relationships for your radio, television or Internet audience?
For a topic-driven discussion that is sure to enchant readers, listeners and viewers alike, you can count on the world's foremost husband and wife dating coach team, Scot and Emily McKay.
Scot is a four-time Amazon.com #1 bestseller and host of The Mountain Top Podcast For Men, which is consistently ranked in the top 25 in its category on iTunes. He has been recognized by Grader.com as the #1 most influential Facebook user worldwide.
A dynamic and sought-after conference speaker, Scot has been invited to speak at such well-known events as iDate and the 140 Characters Conference. He has also spoken at international events in Germany, Norway and Australia.
Emily is the author of the wildly popular Click With Him online dating program for women and the co-host of The X & Y On The Fly Dating Podcast along with Scot. She is also featured on Chickipedia.com.
The McKays are avid adventure travelers, having visited well over 100 countries together and crossed off hundreds of "bucket list" items.  They also actively worldschool their two youngest children, John and Sarah.  They're often asked not only about their blissful marriage relationship, but also about location-independent entrepreneurship and the lifestyle businesses they've built.
Having been consulted by over 400 media outlets worldwide, Scot and Emily have built a reputation for solid media-trained presence, smooth and insightful content delivery, a keen sense of humor and a refreshing level of flexibility.
Whether you are planning a major media event well in advance or are seeking last-minute input before an impending deadline, Scot and Emily inspire confidence. Their professionalism and wealth of knowledge shine through whatever the situation.
X & Y Communications has become a worldwide phenomenon over the last decade for good reason. The overwhelming number of glowing testimonials from men and women all over the planet speak for themselves.
Consider Scot and Emily your 'go-to' team for dating, relationship and family adventure travel commentary whenever you require it, and put your mind at ease.