Scot McKay
X & Y Communications Founder And CEO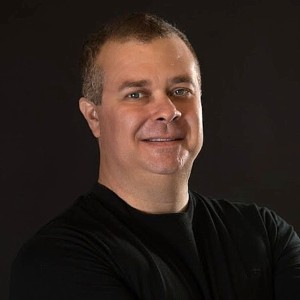 After many years as a billion-dollar sales professional in the IT world, Scot McKay burst onto the dating and seduction advice scene back in 2005 and quickly set himself apart with a unique approach he calls 'character-based'. He has since become well-known on a global scale as one of the most effective dating coaches on the planet.
He has been invited to speak at high profile conferences such as iDate and 140 Conference, and has been featured on NBC, Fox, Men's Health and over 400 other media outlets.
Through a combination of deserving what you want and decoding the other sex's thought process, Scot talks about how a masculine, confident man of true character and leadership skill is an authentic representation of what most desirable women want, obviating the need for 'tricks' and 'techniques'.
His next-generation concepts transcend mere pickup and seduction and describe a state of having 100% control over one's dating life, culminating in the ability to attract the highest quality women on Earth, effectively manage relationships and make wise decisions from a position of strength.
Scot is the author of ten books to date.  Flirting Like Wildfire, Women Made Easy, Most Valuable Player and What Works With Women have all been Amazon.com #1 bestsellers.
Scot also represents a real-world example of how a man can effectively manage a successful dating life all the way to the end goal of building a long-term future with the greatest woman he has ever met. Scot's ultimate 'proof of concept' is his wife Emily, who co-hosts podcasts with him and is a well-known dating expert in her own right.

---
Emily McKay
Managing Partner and Keys To Bliss Division Manager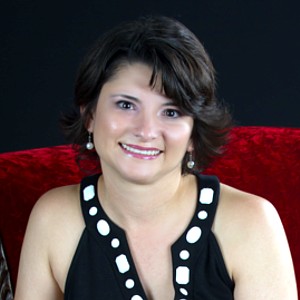 Emily McKay joined X & Y Communications in May 2006 as co-host of X & Y On The Fly–Dating Podcast. She and Scot reside in San Antonio, Texas with their four children: David, Danielle, Scot Jr. and Sarah.
She brings a wealth of wisdom, experience, and positive personal energy to the team. Having been a single mother who bounced back from divorce and now deserves what she wants, she is at your service as a resident dating consultant, author of the Attraction Makeover system for women, the Click With Him online dating training program and the book Letters From Friends. She is also the hostess of the Keys To Bliss membership site for women.
Emily has been featured on dozens of dating summits. She can be found on Chickipedia and was featured in The Women Who Rule The World calendar.
It's certainly no coincidence that Scot asked Emily to marry him after seven months of dating, and they've been together for ten years since. Emily exemplifies how X & Y Communications exists entirely to help you become the best you can be when it comes to dating and relationships, without having to learn and/or do things the 'hard way'. It doesn't matter if you are young or old, as yet unmarried, married, divorced or widowed. X & Y Communications can help you maximize your success in preparing for and eventually realizing the ultimate in relationships with a significant other.

---
James Knight
Division Manager, Code of the Natural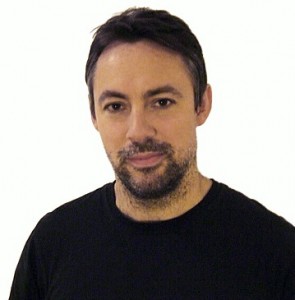 James Knight has been in the health and fitness industry for over 18 years.  During that time he has worked with international athletes, premiership and international footballers, tour golfers and hundreds of other people…all in an effort to reach their fitness goals and reduce their injuries.
His passion and expertise has always been in the field of kinesiology, or human movement.  He has traveled the world and studied under some of the greatest minds in the industry, each with his or her own emphasis on what movement is and how to optimize it for spectacular results.
Over time, he has taken the best of what he has learned and developed a seamless way of making powerful transformations for both men and women in record time.
As of April, 2016 James is now a valued member of the X & Y coaching team, and is the man behind The Walking Code.
---
Trace Loft
Program Manager, Massage Your Date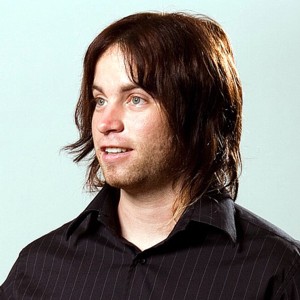 Trace Loft is the author and developer of the highly acclaimed Massage Your Date system, a unique program designed to help men and women connect through the power of massage.  As of January 2016, he is on board as a valuable and well-regarded member of the X & Y Communications team.
Trace is a professional massage therapist who lives in New Orleans, Louisiana. As a successful serial entrepreneur and a fitness expert, he also owns and operates a chain of Crossfit gyms in the southeastern United States.
He is a Level One Crossfit Coach and a Certified Personal Strength Trainer. He also holds a license with the Louisiana State Board Of Health as a sports therapist.
Trace is a man of integrity who understands what it means to put others first while consistently doing the right thing and making sound decisions.  He has earned wide-ranging respect as a visionary leader in his community, having sparked creative small business ventures after hurricane Katrina hit in 2005.