Scot McKay
X & Y Communications Founder And CEO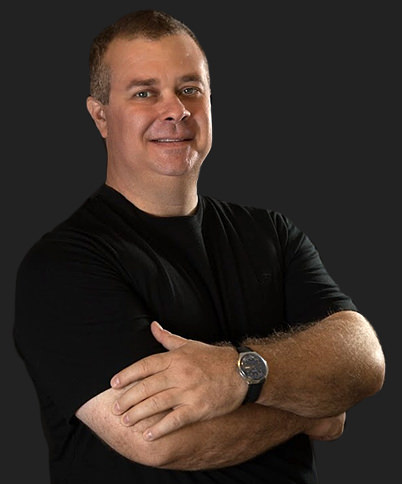 After many years as a billion-dollar sales professional in the IT world, Scot McKay burst onto the dating and seduction advice scene back in 2005 and quickly set himself apart with a unique approach he calls 'character-based'. He has since become well-known on a global scale as one of the most effective dating coaches on the planet.
He has been invited to speak at high profile conferences such as iDate and 140 Conference, and has been featured on NBC, Fox, Men's Health and over 400 other media outlets.
Importantly, while now a recognized presence in what's commonly known as The Seduction Community, Scot does not train men to be 'pickup artists'.
Rather, through a combination of deserving what you want and decoding the opposite sex's thought process, Scot talks about how a masculine, confident man of true character and leadership skill is an authentic representation of the man the most desirable women want, obviating the need for 'tricks' and 'techniques'.
His next-generation concepts transcend mere pickup and seduction and describe a state of having 100% control over one's dating life, culminating in the ability to attract the highest quality women on Earth, effectively manage relationships and make wise decisions from a position of strength.
Scot is the author of ten books to date.  Flirting Like Wildfire, Women Made Easy, Most Valuable Player and What Works With Women have all been Amazon.com #1 bestsellers.
He is also known for his monumental programs The Master Plan and The Leading Man, for his top 25 ranked podcast The Chick Whisperer on iTunes and his unique formula for online dating success, whereby he objectively demonstrates how to literally dominate one's entire metro area on the dating site of your choice.
His groundbreaking programs such as The Man's Approach, Female Persuasion and Behind Closed Doors have revolutionized how men all over the world view true success with women.
Scot also represents a real-world example of how a man can effectively manage a successful dating life all the way to the end goal of building a long-term future with the greatest woman he has ever met. Scot's ultimate 'proof of concept' is his wife Emily, who is his X & Y On The Fly–Dating Podcast co-host and a well-known dating expert in her own right.
---
Emily McKay
Managing Partner and Keys To Bliss Division Manager
Emily McKay joined X & Y Communications in May 2006 as co-host of X & Y On The Fly–Dating Podcast. She and Scot were married on 12/9/2006, and reside in San Antonio, Texas.
She brings a wealth of wisdom, experience, and positive personal energy to the team. Having been a single mother who bounced back from divorce and now deserves what she wants, she is at your service as a resident dating consultant, author of the Attraction Makeover system for women and the Click With Him online dating training program. She is also the hostess of the Keys To Bliss membership site for women.
It's certainly no coincidence that Scot asked Emily to marry him after seven months of dating, and they've been together for nearly ten years since.
Emily exemplifies how X & Y Communications exists entirely to help you become the best you can be when it comes to dating and relationships–without having to learn and/or do things the 'hard way'. It doesn't matter if you are young or old, as yet unmarried, married, divorced or widowed. X & Y Communications can help you maximize your success in preparing for and eventually realizing the ultimate in relationships with a significant other.