Scot McKay
X & Y Communications Founder And CEO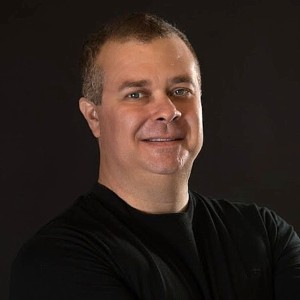 After many years as a billion-dollar sales professional in the IT world, Scot McKay burst onto the dating and seduction advice scene back in 2005 and quickly set himself apart with a unique approach he calls 'character-based'. He has since become well-known on a global scale as one of the most effective dating coaches on the planet.
He has been invited to speak at high profile conferences such as iDate and 140 Conference, and has been featured on NBC, Fox, Men's Health and over 400 other media outlets.
Through a combination of deserving what you want and decoding the other sex's thought process, Scot talks about how a masculine, confident man of true character and leadership skill is an authentic representation of what most desirable women want, obviating the need for 'tricks' and 'techniques'.
His next-generation concepts transcend mere pickup and seduction and describe a state of having 100% control over one's dating life, culminating in the ability to attract the highest quality women on Earth, effectively manage relationships and make wise decisions from a position of strength.
Scot is the author of ten books to date.  Flirting Like Wildfire, Women Made Easy, Most Valuable Player and What Works With Women have all been Amazon.com #1 bestsellers.
Scot also represents a real-world example of how a man can effectively manage a successful dating life all the way to the end goal of building a long-term future with the greatest woman he has ever met. Scot's ultimate 'proof of concept' is his wife Emily, who co-hosts podcasts with him and is a well-known dating expert in her own right.

---
Emily McKay
Managing Partner and Keys To Bliss Division Manager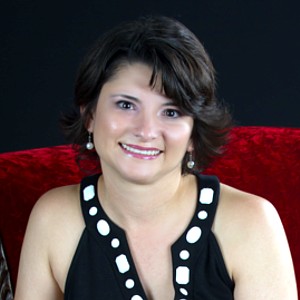 Emily McKay joined X & Y Communications in May 2006 as co-host of X & Y On The Fly–Dating Podcast. She and Scot reside in San Antonio, Texas with their four children: David, Danielle, Scot Jr. and Sarah.
She brings a wealth of wisdom, experience, and positive personal energy to the team. Having been a single mother who bounced back from divorce and now deserves what she wants, she is at your service as a resident dating consultant, author of the Attraction Makeover system for women, the Click With Him online dating training program and the book Letters From Friends. She is also the hostess of the Keys To Bliss membership site for women.
Emily has been featured on dozens of dating summits. She can be found on Chickipedia and was featured in The Women Who Rule The World calendar.
It's certainly no coincidence that Scot asked Emily to marry him after seven months of dating, and they've been together for ten years since. Emily exemplifies how X & Y Communications exists entirely to help you become the best you can be when it comes to dating and relationships, without having to learn and/or do things the 'hard way'. It doesn't matter if you are young or old, as yet unmarried, married, divorced or widowed. X & Y Communications can help you maximize your success in preparing for and eventually realizing the ultimate in relationships with a significant other.

---
Rob Brinded
Division Manager, Code Of The Natural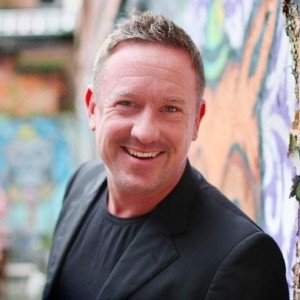 Rob is a well-known high performance specialist, having been at the leading edge of the health and performance fields for over two decades.  As of April 2016, he is at your service as part of the X & Y Communications team.
He works globally with billionaire executives, Olympic and professional athletes, special forces soldiers and other high achievers who trust and believe in his progressive approach to ultimate performance.
Rob has trained with leading pioneers in the body conditioning, holistic health and movement science fields.  The culmination of his research is found in The Code Of The Natural and The Walking Code, optimized to empower men to be their most sexually attractive selves.
An expert in helping people to change their movement to spark attraction, Rob has helped both men and women…improving their confidence and quality of life through changing their bodies.
He coaches men and women worldwide on different life challenges ranging from health issues to relationship and attraction problems.
---
James Knight
Program Manager, The Walking Code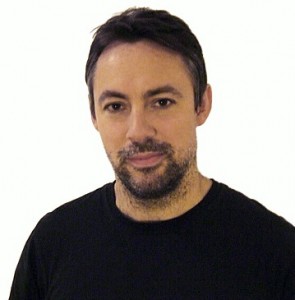 James Knight has been in the health and fitness industry for over 18 years.  During that time he has worked with international athletes, premiership and international footballers, tour golfers and hundreds of other people…all in an effort to reach their fitness goals and reduce their injuries.
His passion and expertise has always been in the field of kinesiology, or human movement.  He has traveled the world and studied under some of the greatest minds in the industry, each with his or her own emphasis on what movement is and how to optimize it for spectacular results.
Over time, he has taken the best of what he has learned and developed a seamless way of making powerful transformations for both men and women in record time.
As of April, 2016 James is now a valued member of the X & Y coaching team, and is featured prominently in The Walking Code.
---
Trace Loft
Program Manager, Massage Your Date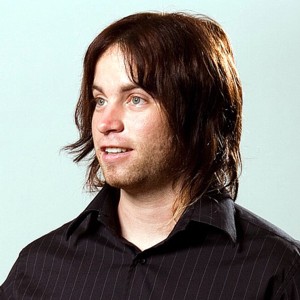 Trace Loft is the author and developer of the highly acclaimed Massage Your Date system, a unique program designed to help men and women connect through the power of massage.  As of January 2016, he is on board as a valuable and well-regarded member of the X & Y Communications team.
Trace is a professional massage therapist who lives in New Orleans, Louisiana. As a successful serial entrepreneur and a fitness expert, he also owns and operates a chain of Crossfit gyms in the southeastern United States.
He is a Level One Crossfit Coach and a Certified Personal Strength Trainer. He also holds a license with the Louisiana State Board Of Health as a sports therapist.
Trace is a man of integrity who understands what it means to put others first while consistently doing the right thing and making sound decisions.  He has earned wide-ranging respect as a visionary leader in his community, having sparked creative small business ventures after hurricane Katrina hit in 2005.
---
Claudia Cox
Senior Certified Coach, Texting / Messaging / Flirting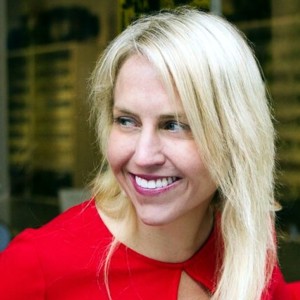 Based in Lausanne, Switzerland, Claudia Cox is the world's most recognized coaching specialist in the skill of modern communication, such as text messaging.
She's also extremely effective at teaching the art of flirtation and what she calls "French Seduction" to both men and women.
Her work has been featured by hundreds of media outlets all over the world.
She is a true professional, and it shows in every aspect of her work. She's also one of the smartest, friendliest and most empathetic coaches anywhere, sure to empower and energize you like none other.
As you'd imagine for someone with her unique gifts, talking to her is easy, fun and most of all a complete game changer.   Expect results…thanks to real, practical steps that are pure genius.
We also happen to know first-hand that Claudia also bakes the most amazing brownies on the planet.

---
Justin Stenstrom
Senior Certified Coach, Confidence / Social Circle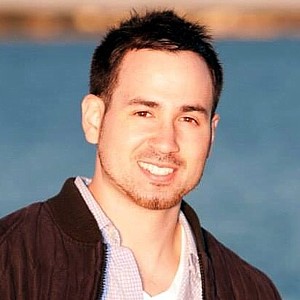 Justin is a nationally-acclaimed dating and life coach, author, conference impresario and speaker. He is the founder of EliteManMagazine.com and the host of the wildly-popular Elite Man Podcast on iTunes.
In the past he was plagued by anxiety attacks, insecure, depressed, and unhappy.  But Justin has overcome many of life's greatest obstacles, and having experienced the sheer power of breaking through loves nothing more than helping others to do the same.
Simply put, Justin is one of those rare men who has experienced frustration in the past, but has sought the truth, got the results he was looking for and now walks the talk.
That's an unbeatable foundation to being a great coach.
Mix in the fact that Justin is smart, insightful and plain-spoken and it's easy to understand why he's a rising star who's made a name for himself quickly.
These days Justin can be spotted around Boston…usually with his stunning (and adoring) girlfriend Sarah.

---
Suzanna Matthews
Senior Certified Coach, Dating And Relationships / Date Simulation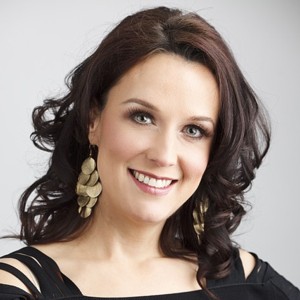 Suzanna is a self-confessed "Love Junkie" in Wichita, KS and an expert in such unique but mission-critical areas as first impression management and gender communication.
She also specializes in soulful spiritual relationships, inter-generational dating and high net worth relationships. She is also a keynote speaker, wedding officiant, and image consultant.
Suzanna recently authored a book entitled Revising Mrs. Robinson in which she explores personal and cultural responses to romantic relationships between older women and younger men.
Suzanna is always warm and kind while consistently proving she's as smart as a whip.  She's a popular guest on radio, TV, and podcasts and has contributed to digital and print articles on a variety of dating topics. Additionally, she works as a communications coach, assisting executives and business leaders to prepare, polish, and perfect their public presentations and interpersonal communication skills.

One of her most unique and exciting coaching services is the Date Simulation, a first for X & Y Communications. Suzanna will go on a virtual date with you, and give you a full, complete and honest report at the end.

---
Clovis Colley
Senior Certified Coach, Hypnotherapy
Clovis is an energetic talk show host and accomplished hypnotherapist, very much a local celebrity in his hometown of Omaha, NE.
As a leader in comprehensive change work, he'll help you quickly achieve profound and lasting results for a fuller and more satisfying life. You'll be amazed at how little time it will take to attain real progress.
A long-time friend of X & Y Communications, we couldn't be more thrilled to introduce Clovis to you.  He is a master hypnotist and a Neuro-Linguistic Practitioner who can help you become more attractive to women, overcome approach anxiety, be a bolder man in the workplace, be a leader in your social circle or even achieve personal goals like quitting smoking.
He's a former locomotive engineer who also shoots pool, flies his own plane and rides his own Harley. But as rough around the edges as he seems, you couldn't ask for a more genuine, high-character guy.
Importantly, you'll love his straightforward, no-nonsense style.  Clovis has a way of making hypnotherapy accessible to normal, everyday folks…all thanks to both his undeniable skill and affable, down-to-earth demeanor.
As an added bonus, as soon as you talk to him you'll realize he sounds more like John Wayne than even John Wayne.

---
Derek Loudermilk
Senior Certified Coach, Business / Adventure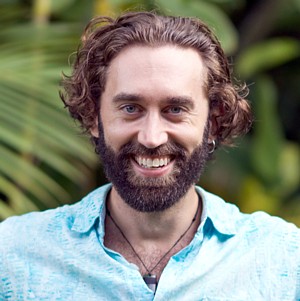 Derek is a true 21st-century adventurer and host of the Art of Adventure and Uncharted Family podcast. In his quest to understand the future of entrepreneurship around the world, he has traveled to every US state, visited 35 countries, and lived on four continents.
He is a proud papa to his new baby son, Axel, and continues to travel the world as a family with his beautiful partner Heidi. Recently, he authored the new book Conductors: Orchestrate the Next Big Thing.
Do you want to wake up each day feeling powerful, confident, motivated, energetic, excited, peaceful, and on top of the world? Do you dream of living an epic life full of amazing experiences and rich memories, but feel like that is "for other people"?
Would you like to get paid to do something you love, but doubts and a fear of failure are holding you back? Do you have many skills and interests but you are not sure which ones you can draw on to create a thriving livelihood and business?
Are you working in a job you don't love and you want to set out on your own but you are not sure how you can start working for yourself while still doing your day job?
Would you love to travel the world while making your living, but you are afraid about how you will manage without your regular group of friends, because you doubt your ability to build strong relationships with new people?
Do you already have an idea for a business, but you are overwhelmed with where to start, how to get your first customers, how to set your prices etc. etc.?
Derek can and will empower you to be your own hero.  And all the while, you'll be amazed by how humble and cool he is.   He brilliantly portrays exactly those human traits that make for a truly great coaching professional.

---
Kevin Kurgansky
Senior Certified Coach, Breakups And Reconciliation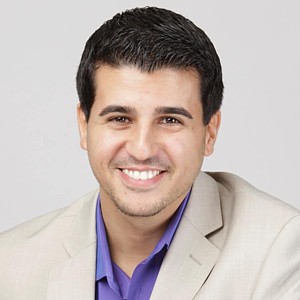 Kevin Kurgansky is considered the #1 most sought-after coach in the world for people who are going through a break up. He's famously known as "The Break-Up Doctor".
Kevin brings a rare and extraordinarily valuable skill to the table that typically vexes and confounds other dating and relationship coaches.  For that reason we're truly fortunate to have him on board as part of the X & Y Communications team.
Simply put, he helps people save their relationship or bounce back from a broken relationship. What's more, his focus is always on is helping you reclaim and take back your joy in life and become a stronger and better you in the process.
Often times, the dedication to this path can lead you to rekindling and reconciling things with your partner (like it already has for hundreds of happy couples under his careful and attentive tutelage).
Other times, it can lead to you moving on to a life that is even better and happier than you ever imagined…all unfolding before your very eyes, free from all the drama of your past relationship.
Either way, you win.  Kevin flat-out gets results.

---
Amy Waterman
Senior Certified Coach, Mindset and Clarity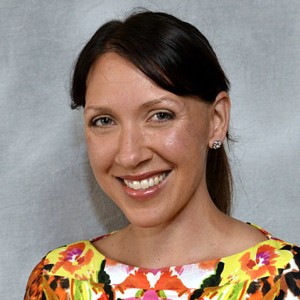 Amy has been empowering men and women to successfully navigate the world of dating and relationships for over a decade now. After having been a fan favorite guest on our podcasts and programs over the years, it's amazing to welcome her as part of the certified coaching team.
As a respected veteran in the field of dating and relationship advice, Amy's work has appeared in over a dozen successful online courses, including a now legendary audio that comes with Deserve What You Want.
Her specialty is mindset (aka "inner game"), which she believes gives both men and women charismatic superpowers when it comes to attraction, relationships and overall success. Amy is also particularly gifted at helping find clarity in direction and purpose. Just one session can propel you to the greatness you deserve.
Amy brings a wealth of experience from two decades of international living, and the movie of her life would keep you on the edge of your seat. A natural risk-taker, Amy has gained wisdom from loss and hardship. Her motto comes from the phoenix: From the ashes of your old life, you will soar.